Sam Cooke, Somebody Have Mercy
I'm goin' down to the bus station with a suitcase in my hand, yes I am. I'm goin' down to the bus station with a suitcase in my hand. I'm gonna grab me an arm full of Greyhound and ride it just as far as I can.
Antonio Machado
Traveler, there is no path paths are made by walking
"The first thing you need is clean water. The second is a pair of very good..."
– Rory Stewart
"I travel not to go anywhere, but to go. I travel for travel's sake. The great..."
– Robert Louis Stevenson
Mike Damone's Five Point Plan, Fast Times at...
1. Never let on how much you like a girl. 2. Always call the shots. 3. Act like wherever you are - that's the place to be. 4. When ordering food, find out what she wants then order for both of you. It's a classy move. 5. When it comes to making out, whenever possible, put on side one of Led Zeppelin IV.
Kevin Pollack on Jack Nicholson.
There's a great story about Jack … In the late 70's there's a party in the hills of Hollywood, the backyard of some rich, rich man. Famous band playing live, beautiful women everywhere you look. A beautiful woman comes up to Jack and says, "Hey Jack, do you wanna dance?" He just looked her up and down for about 20 seconds and finally said, "Wrong...
"Baby, baby, baby, baby, baby, That's all I gotta say so I'll say it..."
– Paul Rodgers
Otis Redding, Rock Me Baby
Tampa Red, Sweet Little Angel
I got a sweet little angel, I love the way she spreads her wings.
The cops picked up my girl, she didn't have no bail. She shook it for the judge and he, threw them cops in jail.
"My first wife said to me, 'It's me or the guitar,' and I..."
– Buddy Guy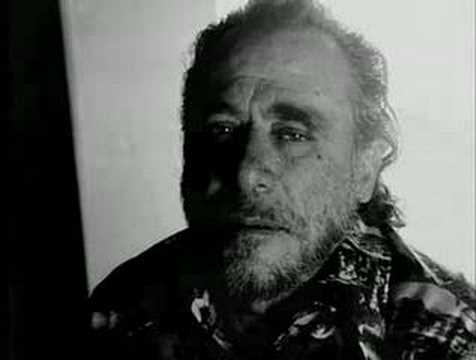 The Rolling Stones, Pass The Wine (Sophia Loren)
David Livingstone
"I am prepared to go anywhere, provided it be forward."
Howlin' Wolf, Killing Floor
I'm goin' upstairs, gonna bring back down my clothes. I'm goin' upstairs and gonna bring back down my clothes. If anybody asks for me, tell 'em I just walked out the door.
Lisa Taddeo
Leave early enough to be missed but stay long enough to be remembered.
Henry Miller
"Accept me as a wanderer, who from birth was made to stray from the sight of his brothers and sisters, his guides, his mentors, his comforters."
Jack Kerouac, Journal Entry 1949
"We follow the turn of the road, and it leads us on."
Jonathan Swift
"May you live all the days of your life."
Walt Whitman, Selected Stanzas From Song of the...
1 AFOOT and light-hearted, I take to the open road, Healthy, free, the world before me, The long brown path before me, leading wherever I choose. Henceforth I ask not good-fortune—I myself am good fortune; Henceforth I whimper no more, postpone no more, need nothing, Strong and content, I travel the open road. The earth—that is sufficient; I do not want the constellations any nearer; I...
Creedence Clearwater Revival, Long As I Can See...
J.D. Salinger, The Catcher in the Rye
Then, all of a sudden, I got this idea. "Look," I said. "Here's my idea. How would you like to get the hell out of here? Here's my idea. I know this guy down in Greenwich Village that we can borrow his car for a couple weeks. He used to go to the same school I did and he still owes me ten bucks. What we could do is, tomorrow morning we could drive up to Massachusetts...
Led Zeppelin, Black Dog
I gotta roll, Can't stand still, Got a flaming heart, Can't get my fill.
Robert W. Service, The Men Who Don't Fit In
There's a race of men that don't fit in, A race that can't stay still; So they break the hearts of kith and kin, And they roam the world at will. They range the field and they rove the flood, And they climb the mountain's crest; Theirs is the curse of the gypsy blood, And they don't know how to rest. If they just went straight they might go far; They are strong...
Walt Whitman, Excerpt from Song of Myself
I too am not a bit tamed, I too am untranslatable, I sound my barbaric YAWP over the roofs of the world.
Alfie in Alfie
"I have no desire to be the richest stiff in the cemetery."
John Steinbeck
"If anywhere in your travels you come on a man with guts, mark the place. I want to go see him. I haven't seen anything but cowardice and expediency. This used to be a nation of giants. Where have they gone?"
Ernesto 'Che' Guevara, The Motorcycle Diaries
"And now I feel my great roots unearth, free…"
Percy Bysshe Shelley, Art Thou Pale For Weariness
Art thou pale for weariness Of climbing heaven and gazing on the earth, Wandering companionless Among the stars that have a different birth, And ever changing, like a joyless eye That finds no object worth its constancy?
Jimi Hendrix, Hear My Train A Comin'...
Victor-Levy Beaulieu
"The revolution is nothing if not interior."
Henry Ford
"One of the greatest discoveries a man can make, one of his greatest suprises, is to find that he can do what he was afraid he couldn't do."
1 tag